Vernissage
15th March 2018, 6h30 pm
Public Days
16th March to 15th April, 2018, 9am to 7pm
Monday to Friday
Where?
Biblioteca Palácio Galveias
Campo Pequeno
1049-046 Lisboa, Portugal
TO BE
Too much too soon,
I left a part of myself
In your room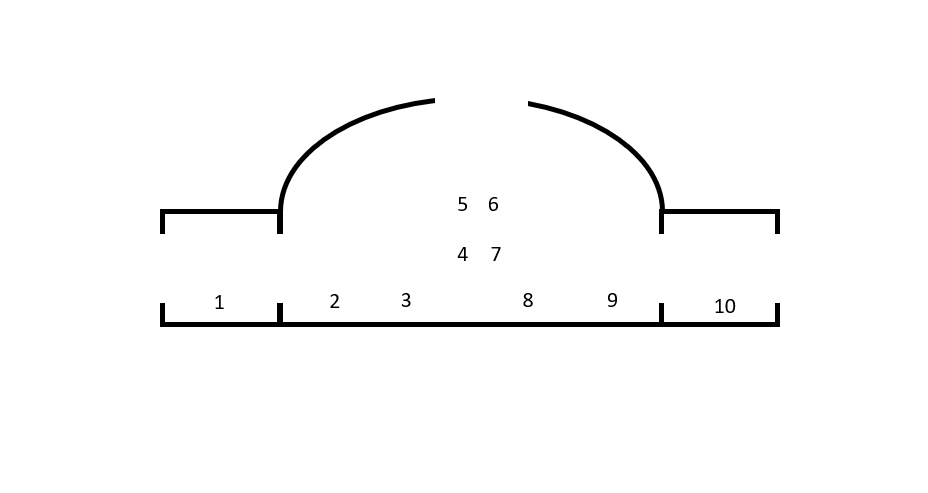 Words in Sight
Gillian Hyland
Curadoria de Francisco Lacerda
A exposição Words in Sight, com a curadoria de Francisco Lacerda apresenta um painel de fotografias narrativas inspiradas em diversos poemas que Gillian escreveu ao longo da última década. Os poemas capturam em palavras a vida e as emoções; fotografias como uma interpretação, ou uma nova re-imaginação, que nos oferecem uma perspetiva nova dos acontecimentos passados da artista. Criando ambientes ficcionais, imaginativos e teatrais, em que enfatiza os estados emocionais dos personagens através de jogos de cores, símbolos, e enquadramentos estéticos, de forma a produzir uma atmosfera evocativa. Ao criar estas imagens também foi buscar inspiração à rica tradição literária irlandesa.
"As histórias ajudam as pessoas a ver a vida através dos olhos de terceiros; independentemente de a história se passar nos dias de hoje ou num qualquer passado distante, os fios emocionais comuns mantêm-se idênticos, e amanhã continuarão a ser relevantes." Gillian Hyland
O objetivo das fotos de Words in Sight não é só explorar as experiências passadas pessoais, e o seu sentido de identidade, mas também contar uma história. As imagens sugerem uma narrativa mais lata para cada acontecimento distinto; e alimentam-se também de um entendimento universal da emoção e da experiência. O seu trabalho não visa obter uma imagem bonita; para ela é a intenção subjacente que é verdadeiramente importante. O que a cativa é a mente racional que está escondida para lá do rosto – os olhos do indivíduo que nos fixam com uma história por trás são o que procura capturar nas suas fotografias.
The exhibition Words in Sight made by the artist Gillian Hyland, and curated by Francisco Lacerda, it is a narrative photography series which has been inspired by poems that Gillian has written over the past decade. The poems captured her life and emotions in words. She thinks of the photographs as an interpretation, or a reimagining of those words, which offer a new perspective on past events. She creates fictional environments, imaginative and theatrical, in which she emphasises characters' emotional states by playing with colours, symbols, and aesthetic settings in order to produce an evocative atmosphere. She has also, in creating these images, drawn inspiration from the rich literary tradition of Ireland.
" Stories help people see life through the eyes of others; whether the tale is set in the present day or the distant past, the common emotional threads remain the same, and will still be relevant tomorrow. " She says.
The aim of the photographs in Words in Sight is not only to explore her own past experiences, and her sense of self, but to tell a story. The images suggest a larger narrative within a single incident; they also attempt to tap into a universal understanding of emotion and experience. Her work is not about creating a pretty picture. For her it's the intention that lies beneath it that is truly worthwhile. "I'm drawn to the thinking mind behind the face - the subjects' eyes holding a story in their gaze; that is what I aim to capture in my photographs."
Gillian Hyland is an image maker; she personally composes every aspect of her pictures. Originally from Ireland, Gillian's career began in publishing, where she worked as a fashion stylist and features writer for a number of well-known national magazines. This led to a move into the television industry, and later into the film industry, where she worked in a variety of roles, including stylist, set designer, and art director. Since 2007 Gillian has been living in London. This period has seen her create imagery for fashion shoots, commercials and advertising campaigns for a range of high-profile international clients and brands. This diverse background helped her develop a passion for making images, which evolved into her own distinctive photographic style. Gillian first released Words in Sight in 2014; since then her photographs have been exhibited around the world and received several awards.
With special thanks to Clara Pinto-Correia.
Participating venues
Biblioteca Palácio Galveias
Câmara Municipal de Lisboa
United State Of International Artists
Embassy of Ireland in Lisbon
Curadoria
Curator
Francisco Lacerda
Traduções
Translation
Clara Pinto-Correia
Produção, Suporte Técnico, Design Gráfico
Production, Technical Support, Graphic Design
United State Of International Artists
© imagens, textos e traduções
© of images, texts and translations
Imprensa
Press
https://www.viralagenda.com/pt/events/465438/words-in-sight
DELUSION
What fools are we, lost in our own fantasy
With the games we play masking us from today.
We are not free, but trapped by who we used to be.
Gloating and doting on our former self,
Convinced of our once worth and stealth.
We shine the memories of our glory days
Like trophies of time, to battle our decline.
What was once banal, is now divine.
Tomorrow's legends, are but fading memories of today
DESIRE
It catches you by surprise,
The spark that never dies
It burns right to your core
And leaves you wanting
Forever more.
COPYCAT DOLLS
Fickle followers of fashion
Flock to the frilly frock and mock,
The very stature that should matter.
Where follies of copycat dollies
Prance pristine with glamorous gleam.
From day to day, with nothing to say.
LOOK AWAY
The eyes never lie you see
And yours look dead to me.
There's no delight upon my sight.
Just the shadow of the day
You wished I went away.
UNFORGIVEN
The silence lingers sadly on
Our beating hearts,
together gone
The words once spoken with wine a gust
Of insecure feelings,
which caused our bust
No more kisses on my cheek
Not a word to me,
do you speak
AWAKENING
In the whispering morning light of day,
As your gentle kisses fade silently away
You leave me, in every possible way.
Not upon my lips do you so touch
But in my mind where you flourish and rush,
There the stolen moments of our time
Lie precious, and seemingly divine.
Lingering with lust,
you lick my memories with blush
While in the day, you drift further away.
The poison of my passion keeping me from sin,
With no other man feeling worthy,
to pass within.
THE UNKNOWN
When I think back in time,
I'd always thought you'd be mine.
Even when I went away, my aching heart with you did stay.
As time passed on and so did I, the memory of you refused to die.
Was it fate or fear that made it stay, or my belief in what could be one day?
Only now when words have passed,
do I realise that my love did last.
But what could have been is not here now,
As I stand alone, to face the unknown.
SHOP
EXPERIENCE
CUSTOMER SERVICE
We use cookies to elevate your user experience and enhance the quality of our site USIA.CO.UK
UnitedStateofInternationalArtists® Copyright 2018 / London & Lisbon / Follow us at USIA / MODERN / Legal Disclaimer