Wealth % change in price of residential property
USIA's sets the main top cities residential investment in next 5 years. Vancouver, Sydney, Shangai, Munich, Melbourne, San Francisco, Amsterdam and Monaco are the cities with more % return in property investment based on PIRI 100 report.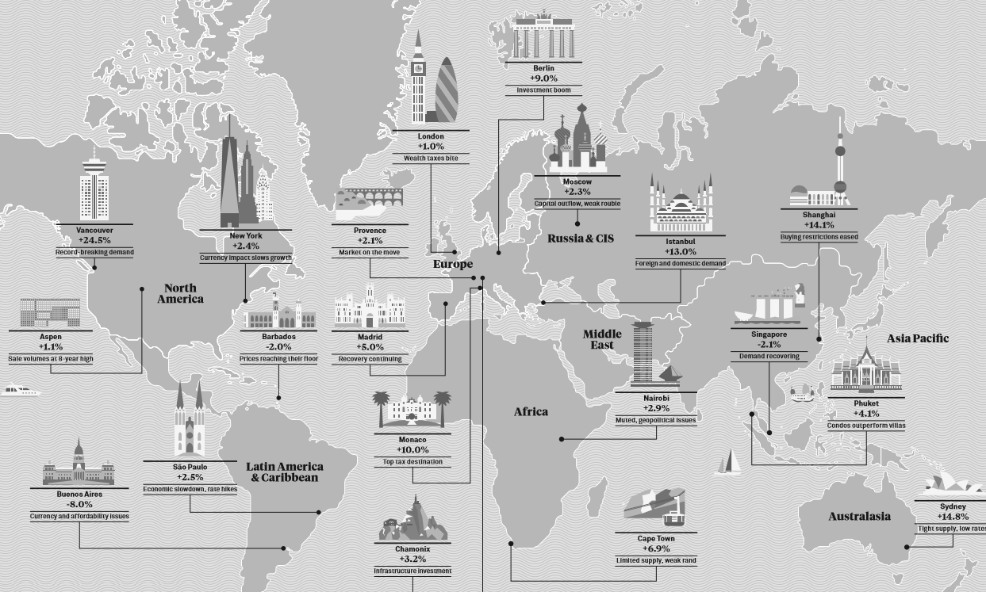 PIRI (PRIME INTERNATIONAL RESIDENTIAL INDEX)
USIA's determination to lead extends from every aspect of its diversified business portfolio, and comes down to the company's refusal to compromise on quality, value, style or service.
Investment Trends - Attitudes Survey
Breakdown of UHNWI wealth portfolio allocations

Potential change in popularity of asset class over next 10 years